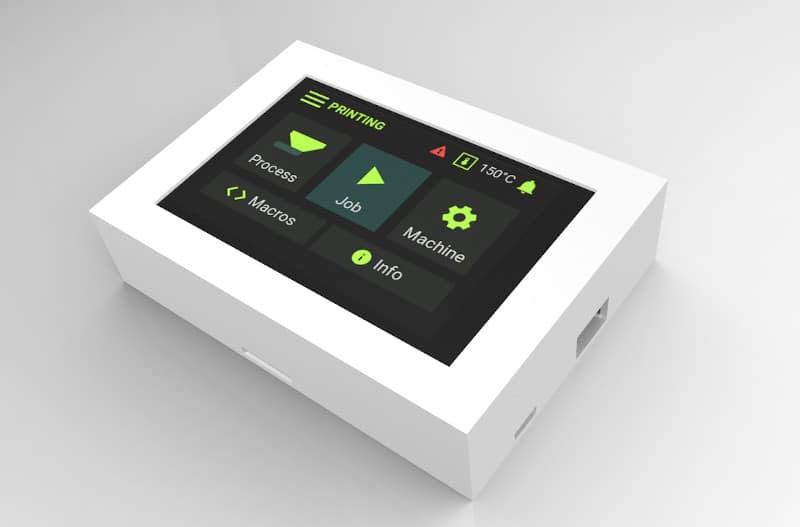 RepPanel – A PanelDue Alternative
RepPanel is an open-source embedded user interface for Duet based 3D printers. It runs on the ESP32 and uses a 3.5″ touch screen for user interaction.
Visit the project page on GitHub!
The latest release is working, but some sudden crashes still need fixing. Feel free to contribute!
Hardware costs are as low as 25€ (18€ touch screen + 7€ ESP32 DevKit).
Thanks to the embedded UI boot times are basically non-existent and responses are fast. No need to setup & enter Duet Web Control on your laptop, tablet or smartphone (Duet Web Control on a mobile browser is no fun in case you haven't realized). However, PanelDue is not intended to deliver all functionalities of Duet Web Control, nor to replace it.
RepPanel can be connected to your Duet via WiFi/Network or directly utilizing the PanelDue port on your Duet. Currently, only WiFi connections are supported. It supports all important functions to set up, start and monitor a 3D print.
Thanks to the ESP32 no wired connections are necessary to connect to your 3D printer. For stationary monitoring directly at the 3D printer, connect the hardware directly to the PanelDue port. Using Pogo pins for the connection will allow you to simply attach & remove RepPanel from the printer. Hock it up to a power bar for phones and monitor your prints from everywhere around your house using the WiFi connection.
The firmware is optimized for 3.5″ screens with 320×480 resolution. The smaller screen lowers the cost for hardware, while the functional UX design makes sure all important functionalities are accessible and easy to use.
RepPanel is based on the LittlevGL/LVGL port for the ESP32. This means all displays supported by lv_port_esp32 are also supported by RepPanel.
My Hardware Setup
In this section, I want to into detail about my personal hardware setup for RepPanel.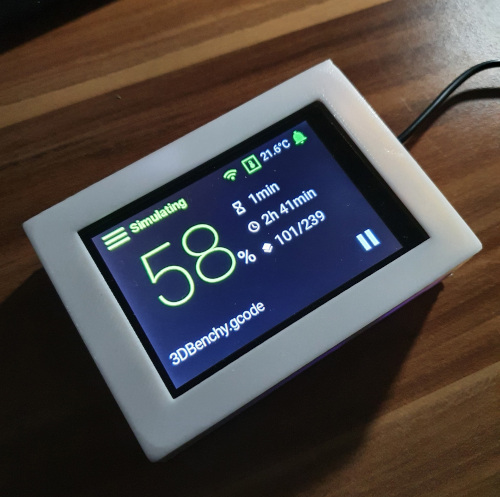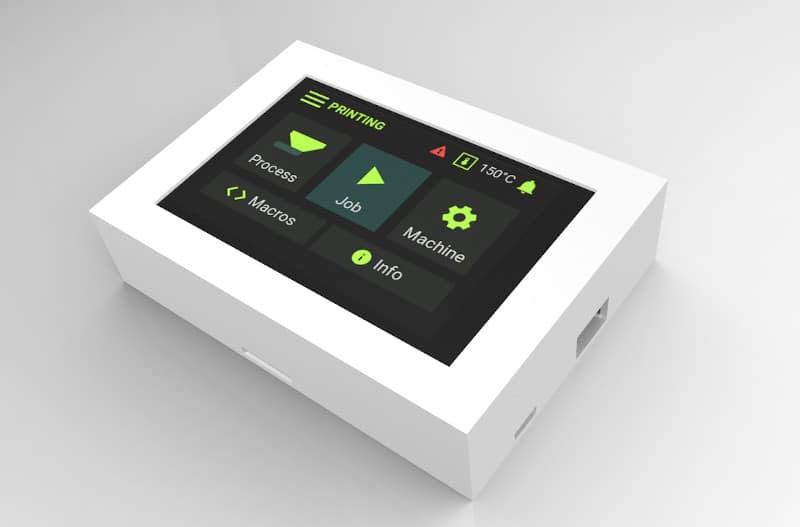 ESP32 DevKit v1 with 38GPIOs
ER-TFTM035-6 display module with capacitive touch panel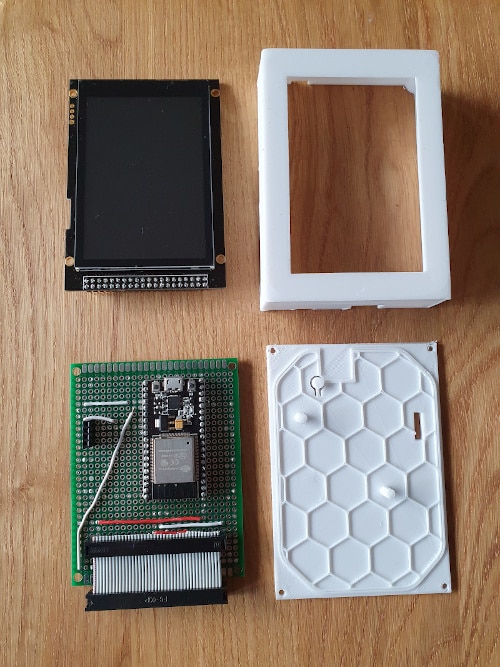 A faster 8bit parallel connection between display & ESP32 might be reasonable. Currently, RepPanel only supports SPI connections. Those are not blazing fast, but get the job done OK.